Not all bamboo shoots are edible. Of the 1700 different kinds of bamboo plants, less than 200 are considered edible.
Yet only a handful are delicious, they can be eaten raw or cooked.
Most of the are bitter and require thorough preparations before cooking and eating.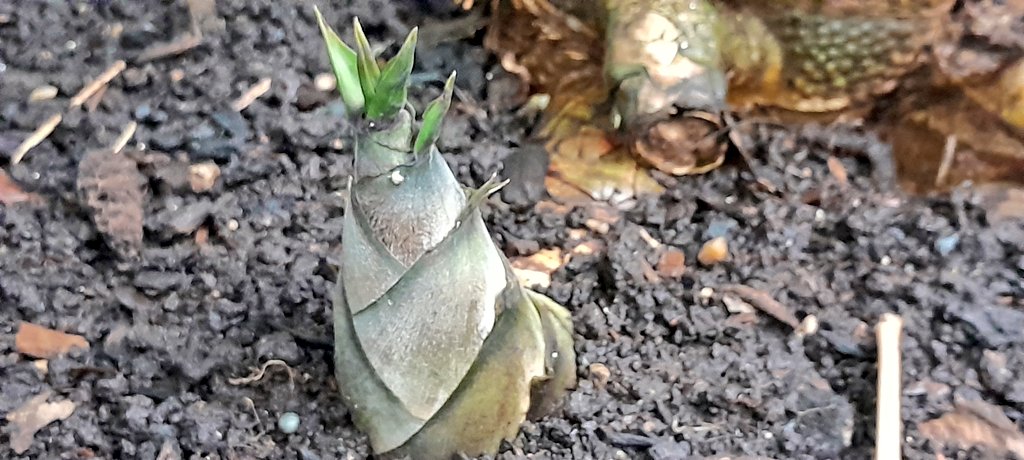 Dendrocalamus giganteus
Giant Bamboo Shoot
10 edible bamboo shoots
These 10 edible bamboo plants grow in the UK, either in gardens or in botanical gardens as exotic tropical plants. You can actually grow them.
Most are featured here at Garden Bamboo Plants, follow the links for more details.
Delicious
Phyllostachys flexuosa Sinuate Bamboo [5/5]

Phyllostachys vivax Chinese Timber Bamboo [5/5]

Chimonobambusa tumidissinoda Walking Stick Bamboo [5/5]

Phyllostachys nuda

Nude Sheath Bamboo [5/5]
Bamboo Phyllostachys Sulphurea Viridis [4/5]

Dendrocalamus giganteus

Giant Bamboo [4/5]

Phyllostachys edulis

Moso Bamboo [4/5]
Edible
Phyllostachys atrovaginata Incense Bamboo [3/5]

Fargesia robusta

Umbrella Bamboo [3/5]

Bambusa vulgaris

Common Bamboo [3/5]
For more on edible ratings, check out this website https://www.guaduabamboo.com/blog/edible-bamboo-species.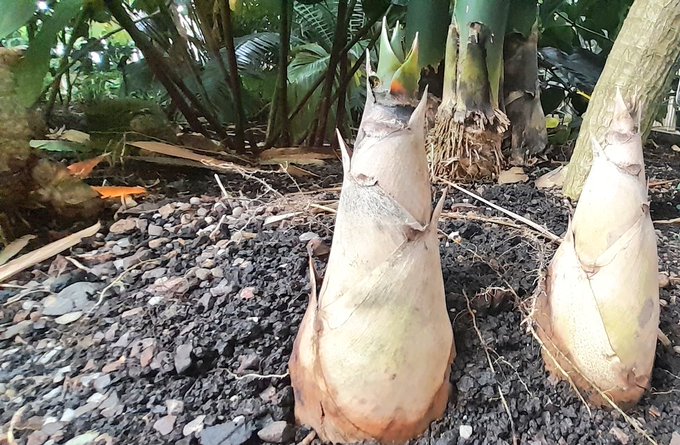 Bambusa vulgaris Common Bamboo Shoots
Bamboo plants for sale, UK
Here is where to buy the clump-forming bamboo plants online.
We listed some top UK Home and Garden bamboo suppliers like Crocus and YouGarden.
Also, check out Amazon bamboo suppliers.
When to harvest bamboo shoots?
New shoots can be harvested for culinary uses.
There is approximately a three-year lead time before the edible bamboo plants reach harvestable growths.
Thereafter the plants will continue to produce new shoots every spring and throughout summer.
This will continue for the 60-80 years lifespan of the bamboo plant.
Bamboo shoot nutrition facts
Bamboo shoots are high in fibres. They also contain calories, carbohydrates and a minute amount of potassium and manganese.
The edible bamboo shoots are great fibre supplements.
Dried bamboo shoots
Dried bamboo shoots are a traditional ingredient in many Asian cuisines.
They have unique flavours, high in fibre and nutrients.
Some dishes are cooked with duck, pork and also fish or beef are tasty and delicious.