There are many bamboo craft ideas, some require skills while others are simple and fun, and anyone can do it.
You can use the canes, sheaths, branches and rhizomes to make fun things with kids. Here are photos of some bamboo crafts that will inspire you.
Bamboo aeroplane propeller
This bamboo craft idea is my favourite. The bamboo sheath propeller models a light aircraft propeller.
You can put a toothpick or small metal through the hole and fly it.
To fly it, hold it up to the wind and run. It will go around like a propeller.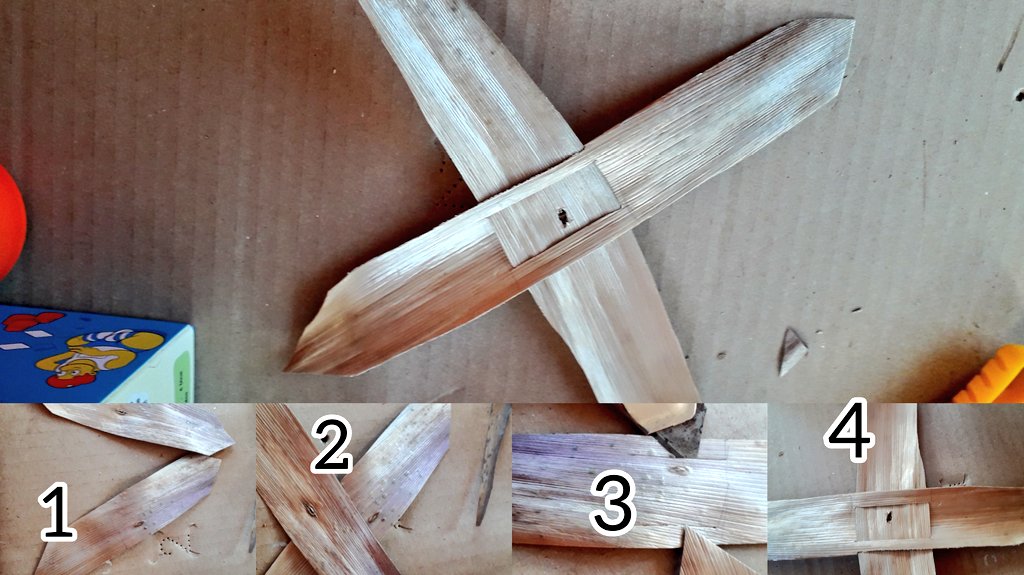 Mini raft made from bamboo canes
We used the bamboo canes to build a mini-raft and it was lots of fun - see the video here. (Let us know what you think).
DIY Bamboo flute
If you have a straight bamboo piece, you can make a cool bamboo pipe flute.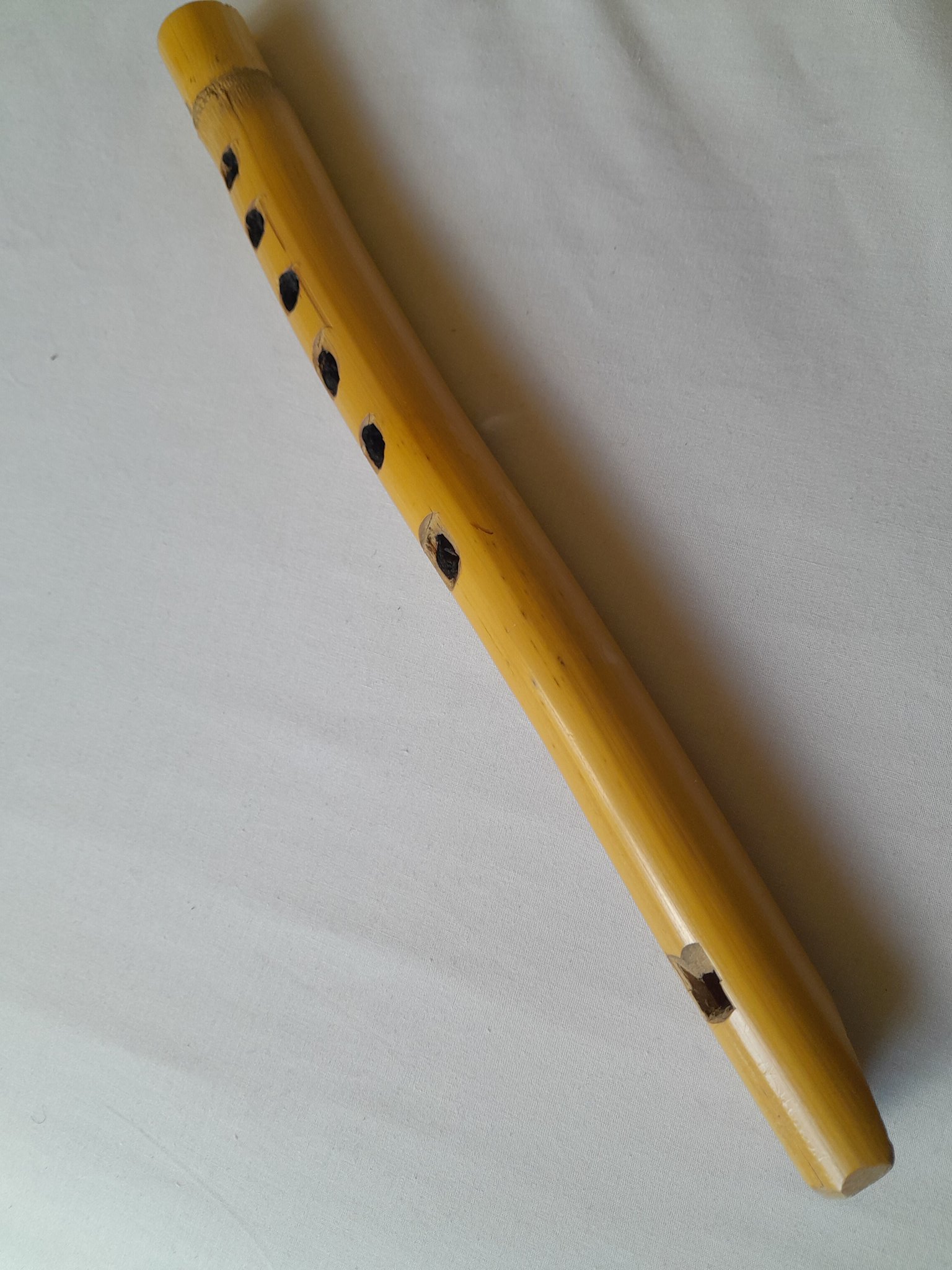 Bamboo face mask
You can make cool bamboo facemask using bamboo sheaths. Great for Halloween parties.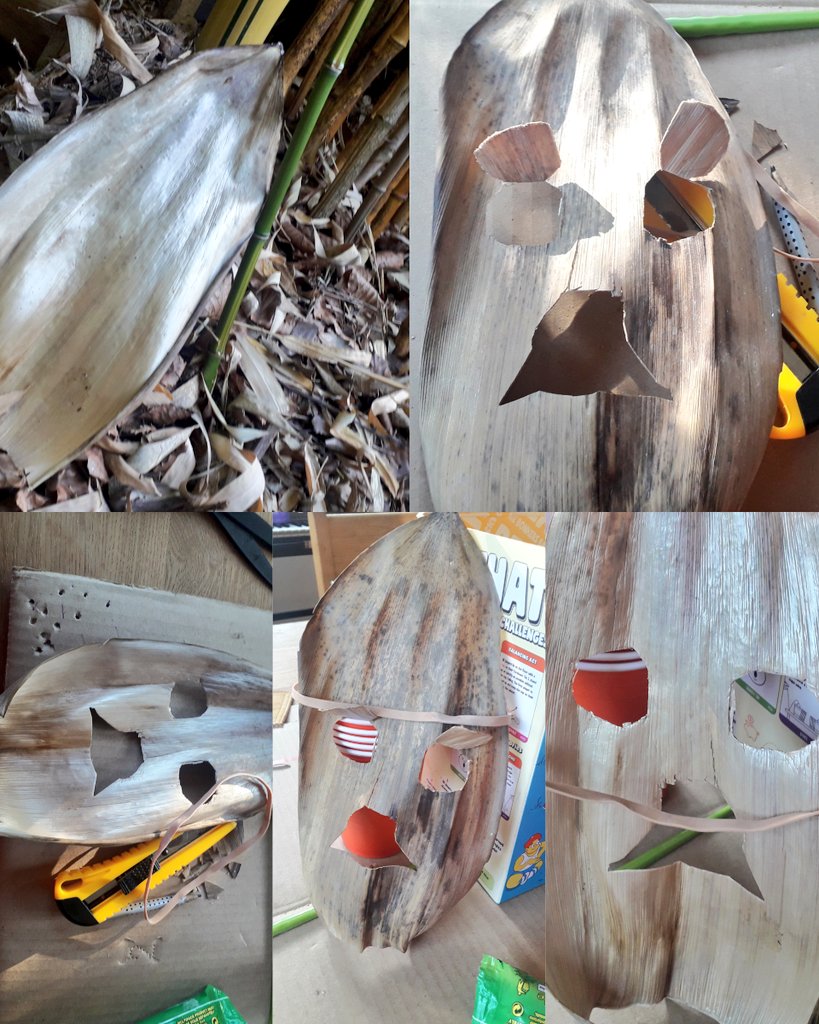 Bamboo craft ideas for kids
Not only in the garden, but bamboo canes are great materials for kids' crafts.
If you are creative and crafty, you can make a lot of useful and or fun things using bamboo canes.
It is important for adults to help when preparing the canes.
The light and hollow canes, their flexibility for bending, and ease of snap-cutting are features that are ideal for creating fun outdoor crafts.